Industry initiatives
We are active members of a variety of industry bodies, initiatives and networks that advocate public policy development and action on sustainable investment. We see this as a means to support our clients' investment goals and the value of the companies in which we invest on their behalf.
Our goal is to use our influence as an investor by:

Encouraging policy and action to support a just transition to a low carbon economy

Leveraging our global relationships with development finance institutions, investors, regulators and relevant organisations to work towards finding effective solutions to environmental and social issues

Supporting voluntary and regulatory frameworks to enhance company disclosure on material sustainability issues

We belong to industry groups for collaborative purposes and to share research and ideas. We act independently and take our own decisions on behalf of clients regarding any engagement and voting decisions.
---
Our commitment to responsible investment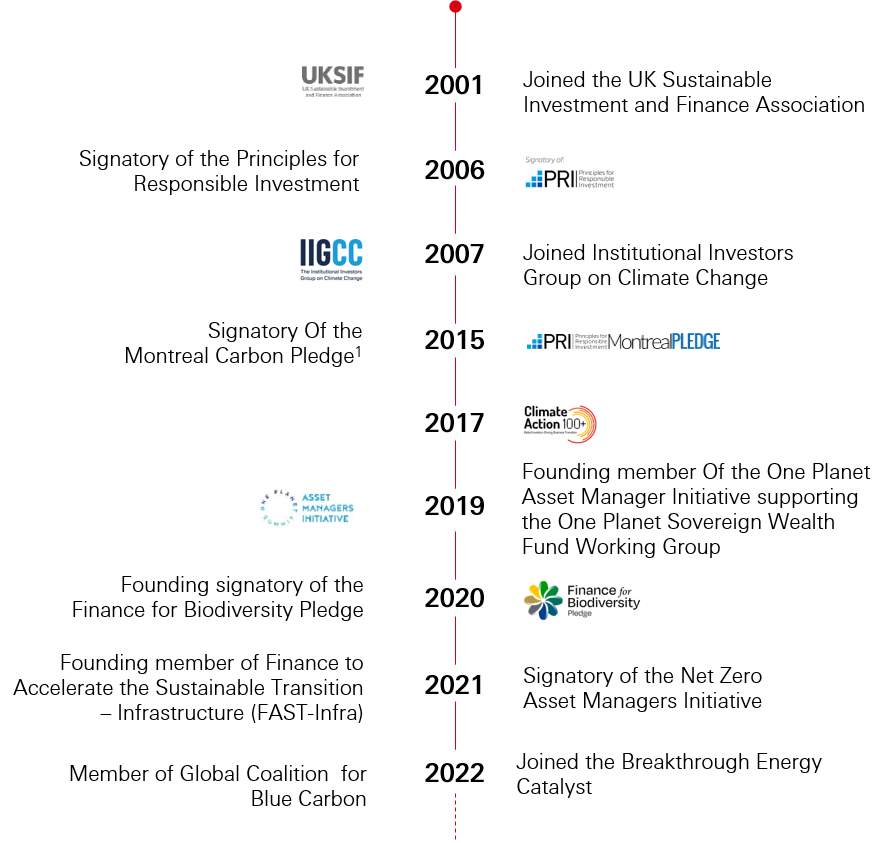 1. The Montreal Carbon Pledge closed in 2023. HSBC Asset Management made annual disclosures against it until its closure. For more information, please visit the PRI website: https://www.unpri.org/sustainability-issues/climate-change/montreal-carbon-pledge-is-now-closed